Omnia Consultancy Website
Mar 15, 2021

In today's digital age, Information, Communication, and Technology (ICT) are crucial to business processes. They need to be optimally integrated, easily understandable, and human-centric in application. Regardless of the context, people require functionalities that support, enhance, and secure their business operations. ICT, much like water, gas, and electricity, is a fundamental resource, albeit often complex when sourced from the cloud. Therefore, there is a growing need to humanize ICT, making it more approachable and intuitive for users.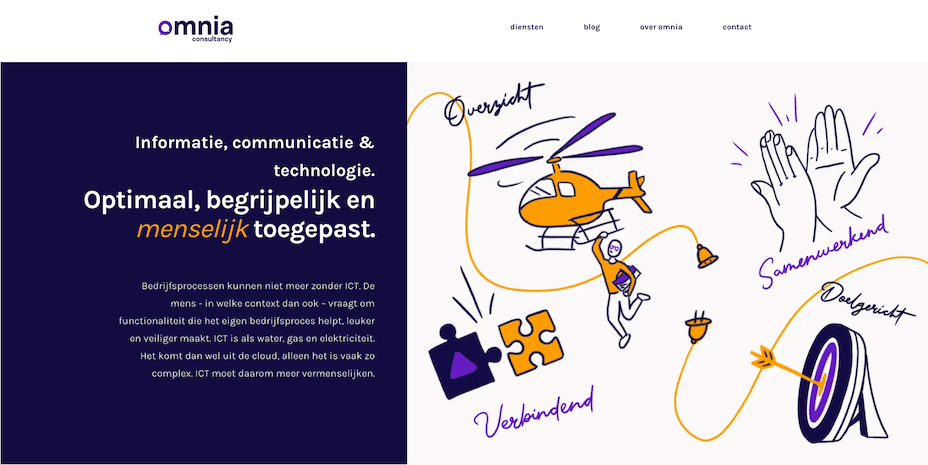 Building on this, the new company's static website is designed to communicate its message in a rapid, effective manner. It merges the speed characteristic of a static site with the adaptability of a CMS, providing an easy-to-use platform even for non-technical users.
The website utilizes Gatsby for optimal performance, TypeScript for solid structure, WordPress for seamless content management, Sass for superior aesthetics, and GraphQL for precise data fetching. These combined technologies ensure a swift, manageable, and responsive platform, enabling the company to connect effectively with its audience.
Build with Gatsby, TypeScript, WordPress, Sass, and GraphQL.